Pune, India
CFAW India currently has offices located at Mumbai and Pune. From a 'developing nation' just two decades back, India, today, has emerged as one of the decisive nations shaping the contours of the world economy. Consistently charting a growth path over the last few years, Brand India is an idea whose time has truly arrived. Today, the triumph of Brand India is visible in almost all fields - with some aggressive cross-border acquisitions India has been rewriting the global business equations; India has established its leadership in IT and knowledge-based industries globally; and along with the rapidly declining age profile, it has the fastest growing population of workers and consumers. The India office has been actively providing Private Equity Syndication, Structured Finance, Special Situations Finance, Mergers and Acquisitions and Strategic Advisory services to corporate enterprises and investment groups.
The management team at CFAW India consists of professionals who have had a successful track record and past operating experience in investment management, investment advisory, mergers and acquisitions in technology domain, manufacturing and services industries.
The office has also assembled a team of advisors for its Industry Practice Group that consists of individuals from various premier business houses in India with global experience. It is also supported by its associated securities company, Mata Securities India Private Limited, which is one amongst the leading player's in corporate finance, wholesale debt broking and mutual fund distribution.
Selling, buying or financing a business is a complex process that requires thorough preparation, skillful negotiation and an intimate knowledge of markets and financial resources. With CFAW, you'll work locally with a senior principal, who can provide expert valuation, analysis, and negotiating skills, as well as preferred access to a national and international network of CFAW industry experts and resources.
CFA India | Pune Address
Atharva, J.P. Nayak Marg Suite 5, 3rd Floor
Pune, Maharashtra Maharashtra 411038 India
Telephone: +91.98230.14126
CFA India | Mumbai Address
2&3, Rahimtoola House, 2nd Floor 7, Homji Street Fort
Mumbai, Maharashtra Maharashtra 400001 India
Telephone: +91.20.25451811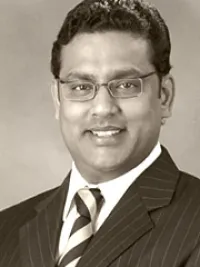 Gireesh Narsimhan
Managing Director
Gireesh comes with over 12 years of experience in venture capital, private equity and investment advisory business. His industry...