What Sets Us
Apart
We Have a Global Footprint
With offices in North America, Europe and Asia, CFAW's footprint broadens our client's market opportunity. CFA has spent over 65 years establishing its name and reputation across the globe to position itself to offer the best representation for companies seeking to maximize their M&A objectives. CFAW's team can help you achieve the success you desire.
We Are Independent
You've worked hard to build your company and want to obtain the best price possible when you decide it's time for selling your business or maybe you are still building your company and want the most attractive capital available. We believe you should have the ability to obtain the best pricing and terms possible. Some investment banking firms conduct investment and/or lending activities directly or through affiliates: CFAW does not. CFAW is unbiased in its advice to its clients. We are not tied to any particular financial institution or investment arm, so we are able to evaluate and advise on all options with a sole allegiance to your company. We will strive to provide you with the optimal solution to your financial goal.
We Are Respected in the Buyer Community
With the increasing prevalence of auctions in the marketplace, buyers value CFA's demonstrated ability to work on their behalf to identify acquisition targets that have not entered the market. Our buy-side representation enables us to frequently identify and close transactions under terms that can significantly augment a buyer's investment rate of return. Whether you are a first time business buyer, or a seasoned acquirer, you owe it to yourself to see how CFA can be your best answer to the complexities of business acquisition transactions.
We Have Extensive Industry Experience
CFAW principals bring with them a wealth of financial experience from decades in senior roles at blue chip companies as well as leading professional and technology firms. By the time associates join CFAW, they have enjoyed considerable personal success in the business world. Importantly, in this day of specialization, our Industry Practice Groups support all transactions with their industry expertise.
Principals Are Active in all Phases of the Assignment
An investment banker needs experience in valuation, accounting, negotiation and patience. In short, a good investment banker has been around the business block before entering the profession. CFAW has aggressively built its investment banking business for the past 65 years by attracting only accomplished business professionals with outstanding track records.
With CFAW, the client works with a principal from start to successful conclusion, which ensures that they do not have a succession of people who handle their account. That means you get the best representation and the most experienced principals throughout your entire process.
We Have a Distinguished Track Record for Success
CFAW's track record shows we are committed to our job. We have been helping companies buy, sell, and obtain financing for their businesses for over 65 years, and have thousands of satisfied clients. We are committed to offering our clients the highest possible levels of service. The organization was built on guiding middle-market companies through an array of transaction hurdles and opportunities. Our talented pool of experienced investment bankers, all of whom are dedicated to your company's success, promote innovative solutions, identify new opportunities, and devise specific plans to get you where you want to be.
Our
Locations
CFAW was established in 1956 by Mr. Michael M. Rothberg as a consulting firm to serve the M&A needs of mid-sized business owners.
From its early roots in Columbia, South Carolina to its present day footprint across the Americas, Asia and Europe, CFAW provides an entrepreneurial home for experienced Investment Banking professionals. From a single office, CFAW has grown to over 35 offices worldwide.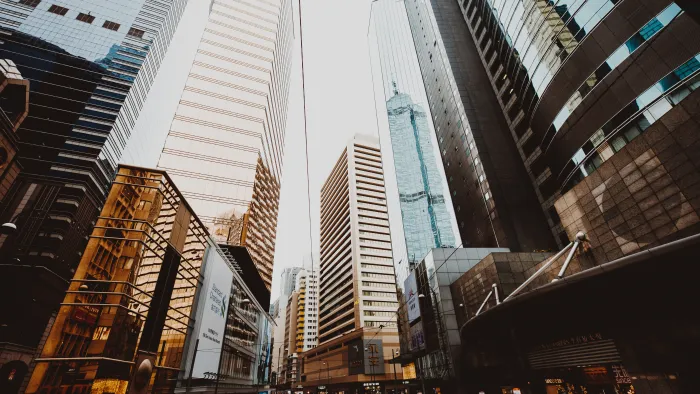 Where We Started
The History of CFAW
In 1956 Michael M. Rothberg sold his interest in a furniture company and started Corporate Finance Associates Worldwide CFAW). Based in Columbia, South Carolina, Mr. Rothberg established a consulting firm to serve the M & A needs of middle market business owners. In the late 1960s, looking for new ways to increase the number of "associates" in the firm, Mr. Rothberg articulated his philosophy of being in business for yourself rather than by yourself by adopting a networked business model. The network of associates grew and in 1969 the first international office was added. In 1972 the firm moved to Atlanta. The model proved successful and in 1985 the firm continued its westward migration with a move to Denver, Colorado.
Recognizing an opportunity for bringing principals into direct contact with clients worldwide, the former associates executed a management buyout of the company in 1996, creating the organization that exists today. CFAW is a privately held corporation based in Los Angeles, California with offices on four continents. In 1956 few could have predicted that a single individual, with an entrepreneurial vision, was launching a company with the "right stuff" that would be celebrating over 65 years of success.
1956
Mike Rothberg launches CFAW in Columbia, South Carolina
1966
CFAW records first $5 MM transaction
1969
First international partner established in Switzerland
1972
Corporate offices moved to Atlanta, Georgia
1975
CFAW grows to 15 office in 10 states and records first $10 MM transaction
1980
Bi-Annual CFAW conferences launched to facilitate an enhanced method of disseminating client needs throughout the firm and to facilitate training and best practices
1984
CFAW records first $25 MM transaction
1985
Headquarters moved to Denver, Colorado. Mike Rothberg retires and Jim Sorensen becomes CEO.
1988
CFAW records first $100 MM transaction
1996
A management buyout of CFAW. Morley Zipursky is elected Chairman
2002
Terry Fick is elected Chairman and Morley Zipursky is honored as Chairman Emeritus
2003
Peter Heydenrych is elected Chairman and CEO
2005
CFAW headquarters moved to Los Angeles, California
2006
CFAW celebrates 50th anniversary
2007
CFAW records first $175 MM transaction
2007
CFAW forms broker dealer Corporate Finance Securities
2009
CFAW adds offices in Mumbai and Pune, India
2009
CFAW records first over $375 MM transaction
2012
CFAW Top Ten in Thomson Reuters League Tables
2015
CFAW records first over $500 MM transaction
2016
CFAW celebrates 60th anniversary
2018
Jim Zipursky is elected Chairman and CEO
2019
CFAW expands to Europe with offices in Belgium, Denmark, Ireland, Netherlands, Switzerland and the United Kingdom
2020
CFAW extends its Europe footprint with offices in Frankfurt, Lisbon, Paris, Barcelona and Madrid
2021
CFAW adds new office in Vienna
2022
CFAW adds new office in Fort Lauderdale and Warsaw, Poland
2023
CFAW adds new office in Milan, Italy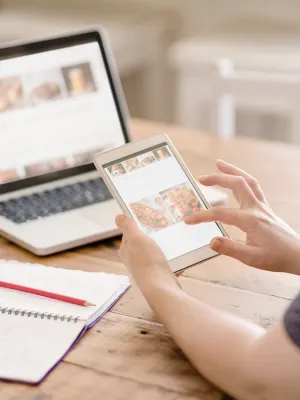 Featured Article:
10 Reasons to Sign an
Exclusive Agreement