Milan, Italy
Office
Corporate Finance Associates Italy (
CFA Italy
), is an Italian company of the Corporate Finance Associates Worldwide network, providing advice to its Clients regarding M&A transactions (both in "Sell-side" and "Buy-side" transactions, thus supporting the Client both sale and acquisition deals), Capital Raise, Exchange Listings (supporting clients who wish to be listed on Italian stock exchange "Borsa Italiana") and issuing debt instruments.
CFA Italy boasts a team of talented and experienced professionals in the financial sector and have completed over 50 transactions over the past twenty years. The team members have experience across a broad range of industries and specialize in helping middle market companies achieve financial and strategic goals.
Milan
Team
Serving as your partner throughout all phases of the transaction process, your CFA principal will guide you through every challenge, advocate on your behalf, and leverage our firm's wealth of experience and resources to see you through to a successful close.
Choosing an investment banking firm is not easy. For many business leaders, it is often a once in a lifetime decision. If you harbor any doubts about the next step, call us. Selecting an experienced and knowledgeable firm that is a strong advocate for your interests will provide the confidence and security inherent in making the right decision.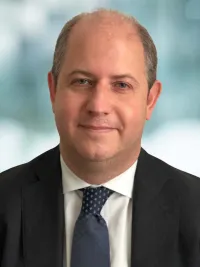 Alberto Della Ricca
Founding Partner
Alberto Della Ricca has more than 20 years of experience in mergers, acquisitions and equity capital markets. His is a member of the...