CFA
Mexico City
The Mexico City office is an independent, privately-owned financial services Firm that provides corporate finance advisory to the shareholders of middle market companies in Mexico and Latin America. The Firm has assembled a group of talented and experienced professionals recruited form a wide variety of leading financial institutions.
We work alongside with our clients from the earliest phases of a project, prior to strategic decision making, evaluating investment projects, structuring M&A strategic plans, valuing their operations, issuing fairness opinion letters and determining the optimal capital structure, all to maximize value to the shareholders. Our investment banking team and managing partners are the sole shareholders of The Firm. Mandates are led by partners with extensive transaction experience, who handle all aspects of a deal in order to personally guarantee the quality of execution and success of a mandate.
The partners have operational experience in a wide variety of industries in addition to extensive corporate finance experience with international investment banks. The Investment Banking Team is familiar with relevant operational and organizational issues that affect a transaction as well as strategic and financial engineering issues. We have executed deals form a wide variety of perspectives, as independent corporate finance advisors, as buyers of equity stakes, as managers in large corporations and as sellers of their own personal stakes in start-up companies.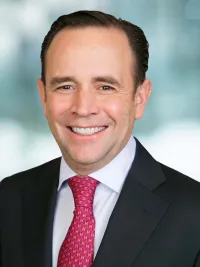 Miguel Alonzo
Managing Director
Mr. Alonzo has more than twenty-five years of professional experience specifically in Investment Banking, Mergers & Acquisitions,...