Madrid, Spain
Office
Dextra Corporate Advisors is an independent advisory firm, specialised in corporate finance and business strategy.
Dextra was founded in 2012 by various professionals with an accumulated experience in this sector of more than 40 years. The founding partners have developed their extensive professional career in leading multinational companies in the corporate and financial advisory sector, as well as in financial entities and family offices.
Madrid
Team
Serving as your partner throughout all phases of the transaction process, your CFA principal will guide you through every challenge, advocate on your behalf, and leverage our firm's wealth of experience and resources to see you through to a successful close.
Choosing an investment banking firm is not easy. For many business leaders, it is often a once in a lifetime decision. If you harbor any doubts about the next step, call us. Selecting an experienced and knowledgeable firm that is a strong advocate for your interests will provide the confidence and security inherent in making the right decision.
Iker Zabalza
Managing Director
Previous experience in Corporate Finance and Investment Banking in Deloitte Corporate Finance and Canaliza Banca de Inversión (Group...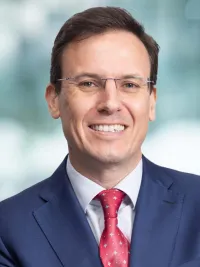 Stephan Koen
Managing Director
Professional experience in Corporate Finance and Investment Management, Deloitte Corporate Finance and AndosinsCapital (Family Office)....