Alexander Petersen
Managing Director
Alexander is a global medical technology and animal health executive. His passion is to accelerate healthcare innovation and enable more patients to benefit from impactful therapies - humans and animals alike.
As leader of CFA's animal health practice, he brings a no-nonsense operational view to financing. Throughout his career, Alexander has completed over $600MM of animal health and veterinary services transactions.
He has experience in North America, Western Europe and Asia, and has led projects across a spectrum of healthcare and consumer segments: healthcare services, medical devices, pharmaceuticals, consumer health, diagnostics, software, agrochemicals and animal health.
Early in his career, Alexander spent 10 years at McKinsey & Company, a leading strategy consulting firm, as a core leader of the firm's pharmaceutical and medical products practice - first in Geneva, Switzerland and later in its healthcare hub in New Jersey. Alexander's led over 50 consulting projects across North America, Western Europe and Asia.
At IDEXX Laboratories, a publicly traded animal diagnostics leader, he led the company's Strategy and M&A team. He then took on the role of Corporate Officer responsible for a portfolio of software, hardware and big data products.
A decisive entrepreneur, he founded Wagly in 2014, a high growth multi-unit pet service and veterinary group, and secured the private equity financing required to support the company's growth.
Alexander is the CEO and Founder of DanaShift, a consulting firm serving pharmaceuticals and medical products clients.
Alexander is originally from Denmark and Sweden, and earned his MBA from HEC Lausanne, and a BS in Political Science from University of Lausanne. Alexander is fluent in English, French, Danish and Swedish and has good knowledge of German.
Awards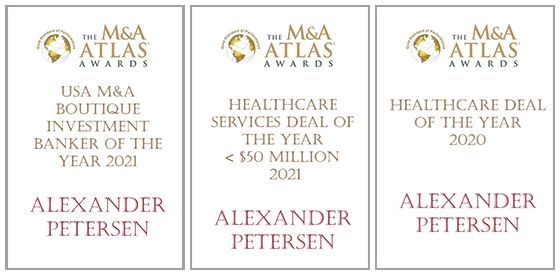 Securities offered through Corporate Finance Securities, Inc. Member FINRA/SIPC